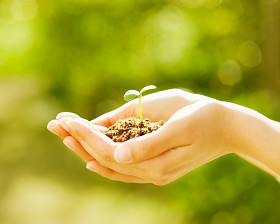 Your vision will become clear only when you look into your heart. Who looks outside, dreams. Who looks inside, awakens.
Carl Jung
*** We are sorry to inform you that we are currently not taking any new clients. Please take care.
About Our Practice
We are an adult Clinical Psychology practice, passionate about working with individuals or couples. We are located in Glenelg South, consulting Monday's and Tuesday's.
Our primary focus is working with trauma and its potential side effects. Trauma's can include such things as exposure to war, sexual and/or physical assault, abuse, death of a loved one or an accident. Side effects from traumatic exposure can include, but are not limited to :
post-traumatic stress
relationship difficulties
avoidance
depression
anxiety
substances use, and/or
sleep difficulties
We ensure you feel safe, understood and supported throughout your process.
We are also committed to working with couples. We provide a safe space for couples to be heard and validated, we suggest tools that open up connection, and offer clarity regarding a way forward.
We aim to assist people to reconnect with their values and learn ways of working with their challenges so that they can live a life they desire.
Services
Click here to find out more about Awaken Psychology's practice, and our fees and available rebates.
Other Services
Click here to find out more about Awaken Psychology's other services, such as workshops, training sessions, guest speaking and Employee Assistance Programs.
About Us
Click here to find out more about Amanda (our Clinical Psychologist), and our Administration Staff.
Articles
Click here for useful information on trauma, responding to trauma, relationships, anxiety, depression, grief and loss, mindfulness ... and lots more.
Contact Us
Click here to contact us at Awaken Psychology.
Our Commitment ~ Your Feedback
We strive to create a professional, trusting, and honest environment, with opportunities for personal growth. If you have any feedback, we welcome your input. Please email us at Awaken Psychology at admin@awakenpsychology.com.au.